Last month housing starts unexpectedly rose from 477,000 (annualized) in January to 583,000. This morning March's data came in at 503,000 annualized.
Last month we were told not to get to excited by "one month's data." We can contain our enthusiasm now. The trendline to 0, apparent in the chart below (not updated with today's data) has resumed: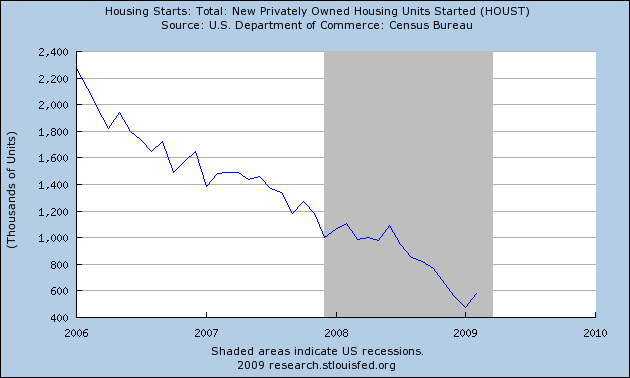 Industrial production, retail sales, and now housing starts for March have all been cause for concern. It's just possible that another compartment of the USS Titanic economy is about to be overtopped.