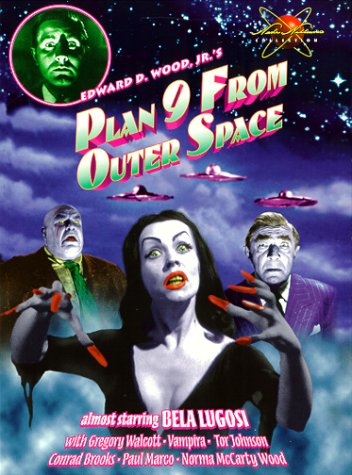 Now that the bail out and throwing money to Wall Street for bad debt isn't doing much, today we had a coordinated rate cut from central banks across the globe.
More money is proposed so Americans can go shopping instead of producing and AIG gets another $38 Billion.
Considering the magnitude of imminent Economic Armageddon, in last night's debate what do we get? Spend, Spin, Platitudes and our favorite distraction, tax cuts. I often think we would be better with static and noise emanating from the idiot box than this absurd, vague drivel or deflection through attack to avoid the specifics on what will they do.
Even worse, while John McCain actually presented a plan last night to use part of the $700 Billion bail out to buy mortgages under duress, re-finance them at a lower fixed rate and principle to let people keep their homes, the left is now blasting this idea.
But who had a similar idea who saw this entire tsunami coming?
John McCain's plan is Hillary Clinton's plan.
Obama's plan? Seems to be simply about blasting McCain versus offering a detailed plan. I guess the Obama campaign is fine with $700 Billion going directly to Wall Street but not $300 billion going to both Wall Street and Main street.
If anyone can point me to Barack Obama's plan to deal with the financial crisis, please let me know. I searched for a good two hours and I simply cannot find one which specifically addresses the tsunami of foreclosures, the derivatives, the CDSes, the credit markets or global financial contagion.
So, we have additional layers of muddle and meddle in terms of forwarding any realistic solutions where the left blasts a plan from the left because it was stolen by the right. Great, glad everyone is focused on the causes and real solutions, analyzing and debating on solutions and possible consequences and going from there.
Now look, I think John McCain is clueless on the economy. He believes offshore outsourcing U.S. jobs is great and simply spews the corporate line on making even more bad trade deals instead of reforming trade and being smart about it. The trade deficit must have a magic place in his ear that disallows the massive deficit from entering his brain. Manufacturing as usual is also the bastard child.
That said, when one sees a crack in policy where there might be acknowledgment that taking care of the people being foreclosed upon will have the best effect to stave off a crisis, one must give some credit.
Yet would anyone even contemplate jump starting the economy by jump starting production as our Manufacturing series and many others note? Hello all ye partisans out there, Americans need stable, high paying jobs and careers to pay for houses.
The Wall Street Journal confirms McCain's plan is a modified HOLC.