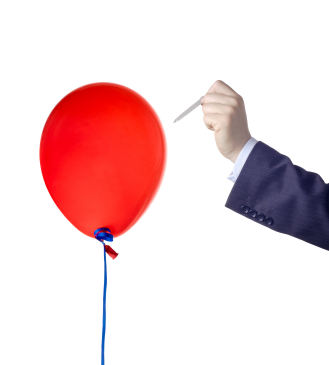 Confidence is at rock bottom. No one wants to be long any commodity. - Jamie Craggy (source Bloomberg)
It appears that New Deal Democrat maybe right on possible deflationary recession.
Oil, Copper, Commodities in Freefall as Economic Woes Deepen:
Crude oil and copper led a drop in commodities, extending a record quarterly decline, on expectations an economic slump will sap demand for raw materials.

Oil and lead headed for their fourth weekly retreat and copper headed for its biggest slide since 1986. The S&P GSCI index of 24 raw materials has fallen 9.6 percent since Oct. 17, adding to a third-quarter drop of 28 percent, the gauge's worst performance. Global equity markets also tumbled.
This is after OPEC slashed production by 1.5 million barrels today.
Commodities pricing shows the latest, but the downward trend is dramatic.
Pop goes the bubble. Also note that hedge funds may be dumping assets right and left due to their predicted demise.