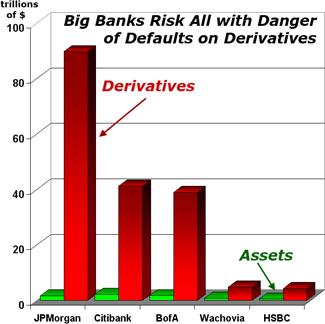 While I disagree with the characterization of Paulson not disclosing that the current crisis is about derivatives, this blog post has some interesting plans as well as statistics on asset to derivatives ratios.
Warning, this graph will make your hair stand up!
As Butler notes:
The $68 Trillion chain reaction could start
and that is assuredly what Paulson and Bernanke are trying to avoid.