We don't believe that the U.S. massive stimulus programs and money printing can solve a problem of excess debt generation that resulted from greed and living way beyond our means. If this were the answer Argentina would be one of the most prosperous countries in the world.
Comstock Partners Latest article is titled, Deleveraging the U.S. Economy.
I should note Comstock seems to validate what midtowng wrote about the stock market rally being for suckers.
This seems to us to be a "mini bubble" of stocks reacting to an abundance of "money printing" by governments all over the world since stocks are rising worldwide
So, this is what we get by focusing in on a consumer economy instead of a production one, two lost decades.
What was that about the recession being over instead of focusing in on all of the reforms, from regulatory reform to trade agreements to taxes?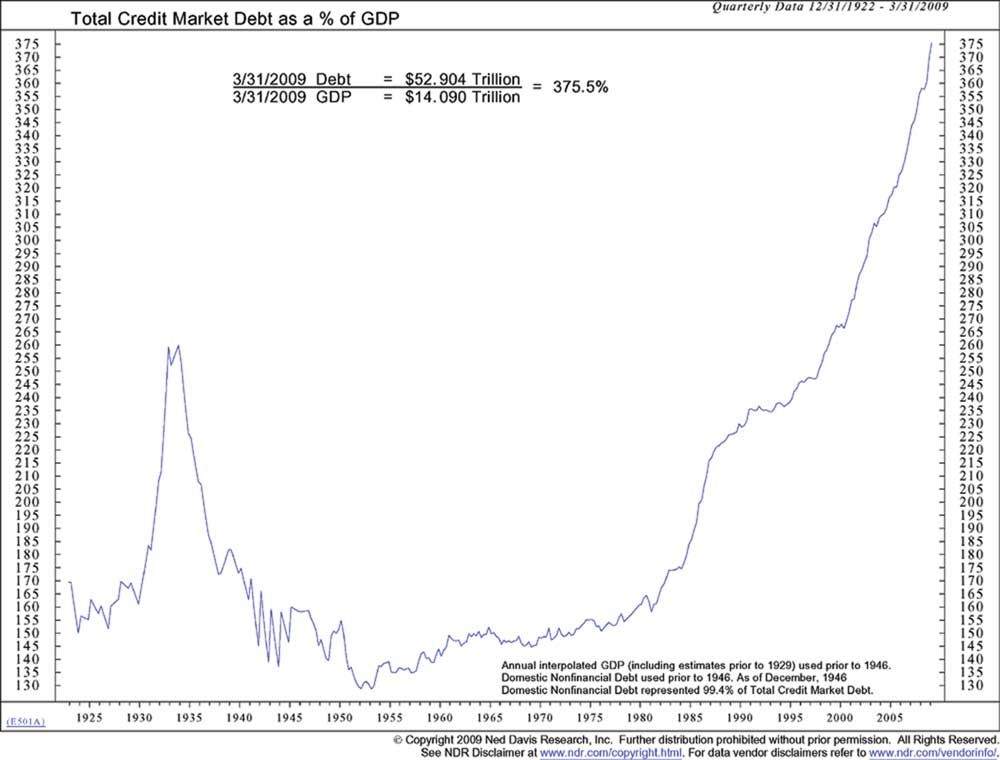 src: Comstock Reports, click to enlarge
it took $1.50 of debt to generate $1 of GDP in the 1960s, $1.70 to generate $1 of GDP in the '70s, $2.90 in the '80s, $3.20 in the '90s, and an unbelievable $5.40 of debt to generate $1 of GDP in the latest decade.
This really is astounding and what strikes fear in this writer is how the United States policy seems intent on continuing a debt driven, consumer economy instead of making the reforms and structural changes so needed.
Just today Obama claimed they will not renegotiate NAFTA due to the recession. That's like saying one cannot fix the broken damn because there is a flood.
Please view Comstock's charted data (in PDF) by following the link.
Big hat tip to Naked Capitalism.