The online real estate site Zillow, released a new research study where they conclude home prices will continue to fall until Q2 2011...at the earliest. Why? One word: foreclosures.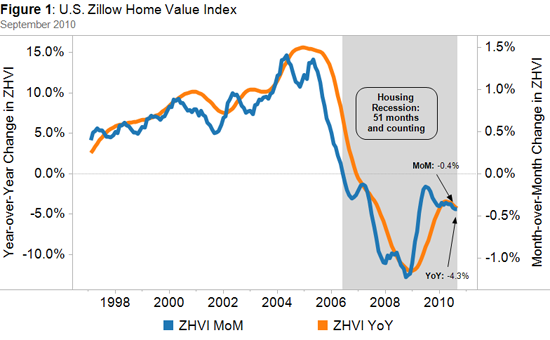 Nationally, we now don't expect home values to hit bottom until first half of 2011 at the earliest due to continuing increases in foreclosure volumes.
With home values 25% below their peak and 51 consecutive months of declines, the length and severity of the current downturn is fast approaching the length and depth of the Depression-era housing declines.
Below is the Zillow Home Index. They enabled embedding and there is a link to their interactive tables and charts, so let's give it a whirl.